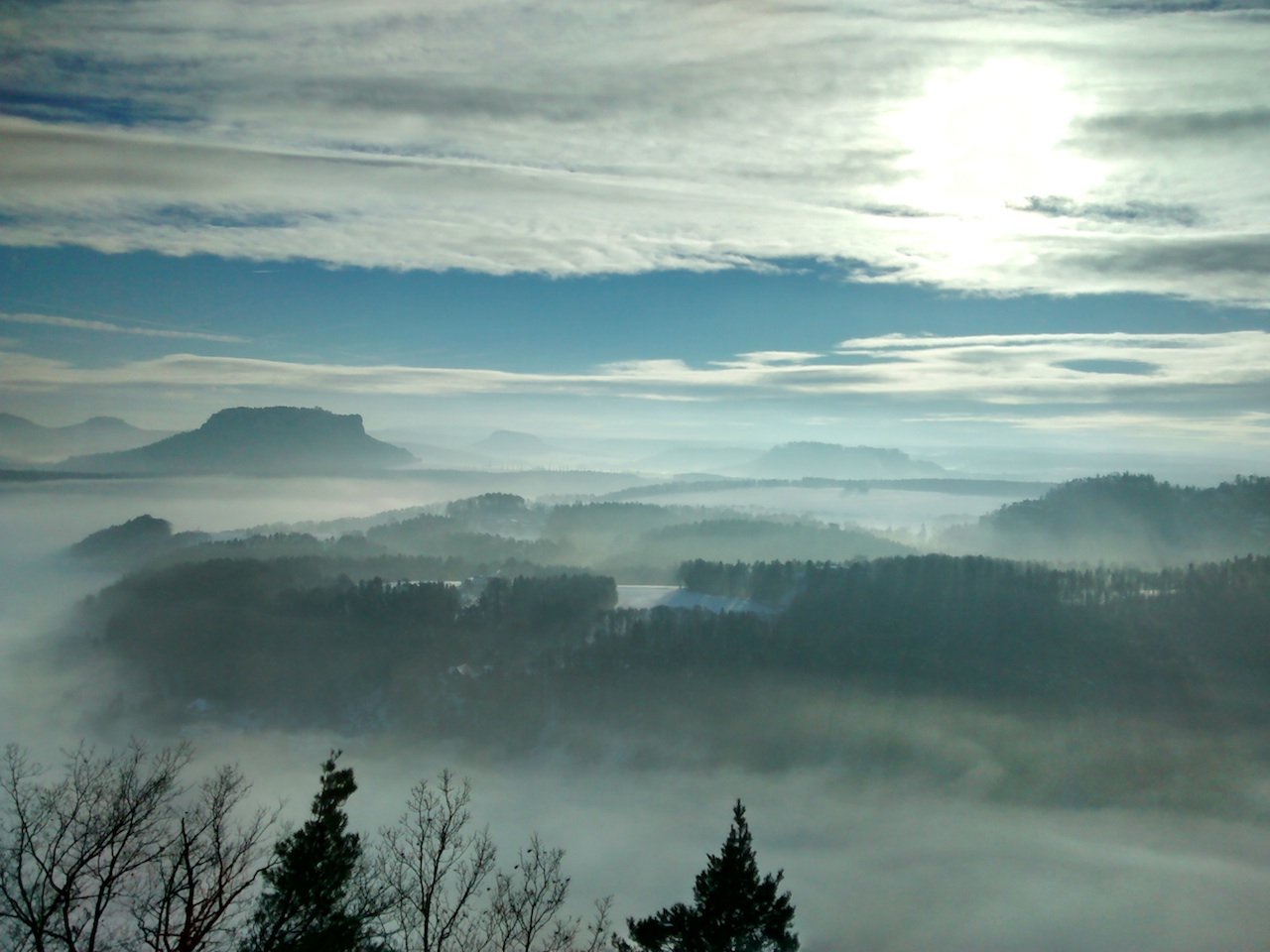 Blick von der Bastei ins Elbtal mit Königstein, Lilienstein, Nebel,… / Looking down from Bastei towards foggy Elbtal, Königstein, Lilienstein,…
Didn't bring my DSLR, so this is probably the first phone picture uploaded to this blog. I should definitely come back here when it's foggy and sunny again, there are not enough Caspar-David-Friedrich-esque landscapes on the internet yet.
Leider habe ich beim Neujahrsausflug auf die Bastei meine Spiegelreflex zu Hause gelassen, sodass dies wohl das erste Handybild hier im Blog ist. Ich muss unbedingt noch mal hier her, wenn es neblig mit Sonne ist – es gibt ja noch nicht ausreichend viele Caspar-David-Friedriche Landschaftsbilder im Netz.